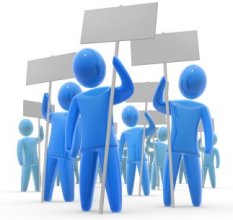 Započnite peticiju
Mi pružamo besplatan prostor za online peticije. Napravite profesionalnu online peticiju koristeći naš močni servis. Naše peticije se svakodnevno spominju u medijima, stoga je kreiranje peticije odličan način da budete primjećeni kako u javnosti tako i kod donositelja odluka.
Glavne osobine
You own the data, including the email addresses of the people who have signed your petition.
You can send an email to all the people who have signed your petition.
Adresa koju je lako zapamtiti, https://www.peticija24.com/ime_peticije
You can decide what is asked from the people signing your petition.
Možete prevesti vašu peticiju u više jezika. The signature form has been translated into 42 languages.
Možete koristiti tekst, slike, linkove i liste.
Možete ispisati potpise sa lakoćom (HTML, PDF, Excel).
Možete ugraditi peticiju u vašu web stranicu.
If you have new information you'd like to share with everyone who has signed the petition, you can write an announcement. An email link to the announcement will be sent to all the signatories.
Show more